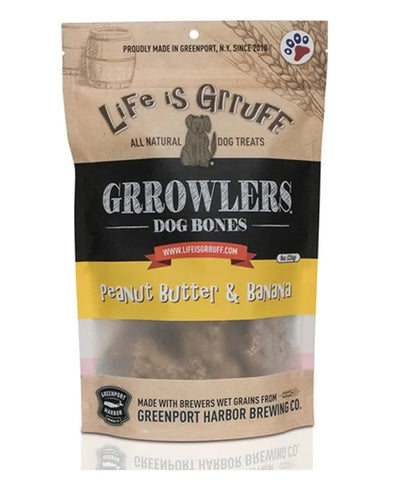 Grrowler's Dog Bones Peanut Butter and Banana 8 oz.
Using Spent Grains from a Local Brewery, Greenport Harbor Brewing Company
Eco friendly, Handmade, Made in USA, Small batch, Woman owned
A collaborative effort to reuse, recycle and re-purpose waste products into great tasting treats. With a never-ending supply of grain, we are always using the freshest ingredients.